Josh White, DPM, CPed – President, SafeStep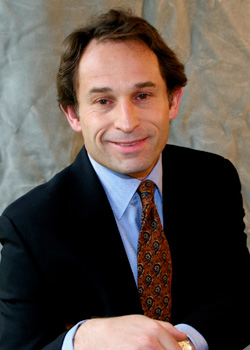 Josh White is the founder and president of SafeStep. He is Board Certified in Podiatric Orthopedics and a Certified Pedorthist with over 25 years experience providing diabetic preventative foot care. Dr. White has pioneered the development of affordable customized footwear to a wide range of patients with special needs, from high performance athletes to functionally compromised patients.
Dr. White has been an instructor at the California College of Podiatric Medicine, The New York College of Podiatric Medicine, the Parsons School of Design and was for 14 years the Medical Advisor of New Balance, New York.
Dr. White has been twice name one of the nation's Most Influential Podiatrists by Podiatry Management magazine.  He serves as a member of the American Podiatric Medical Association's Durable Medical Equipment sub-committee.