Opted out of Medicare's therapeutic shoe program? Never opted in?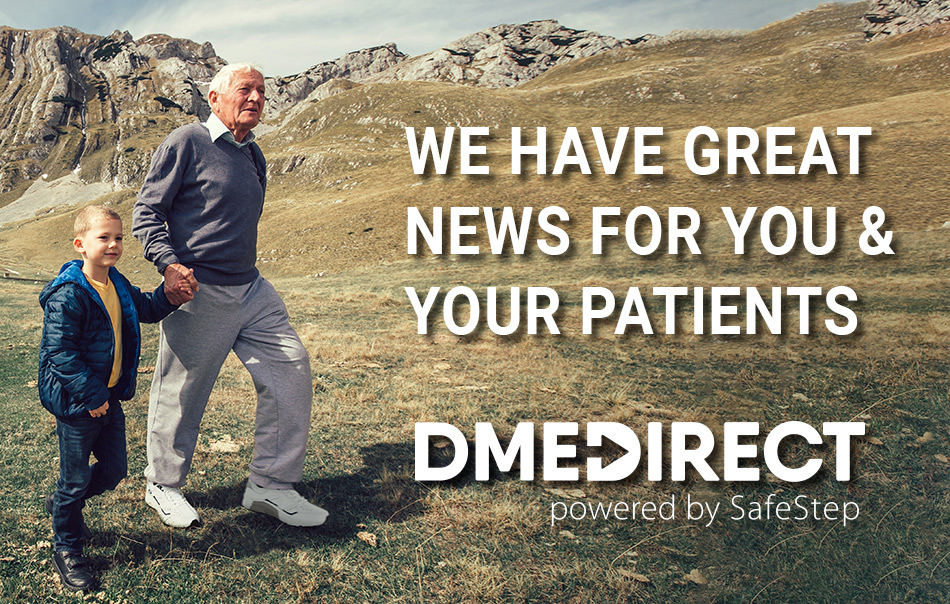 DME Direct, a brand new service from SafeStep, makes providing your patients with the life and limb-saving footwear they need, absolutely hassle-free.
No DME number required
No Medicare-related paper work
No fitting, dispensing or returns headaches
And no more referring your patient out to another facility
Get started right now with DME Direct and never worry about your patients' footwear needs again.
Call 800.201.0596 to speak with a friendly, knowledgeable representative. We are here to help you.