Use shoes as try-ons to increase fit rate by up to 20% and sell more by displaying the most common mens' shoe styles and womens' shoe styles in a size run.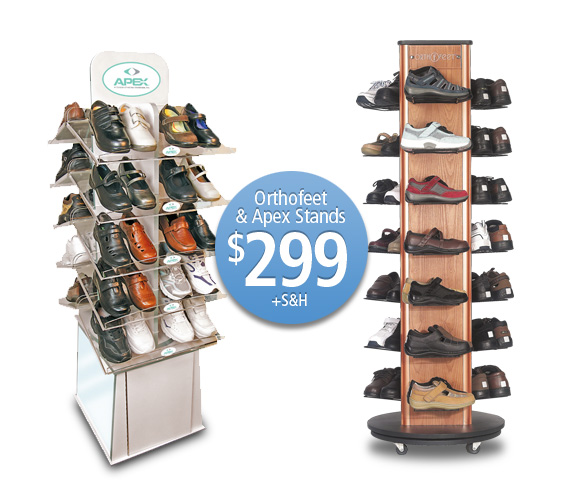 Fitting sets also available without displays. Samples of every style, from every brand, promotional material and slat wall shelves
also available. Prices subject to change and do not include shipping and handling.
If you have a display, we recommend that you replace your less popular shoes with new attractive styles.