Caring for your patients while supporting your practice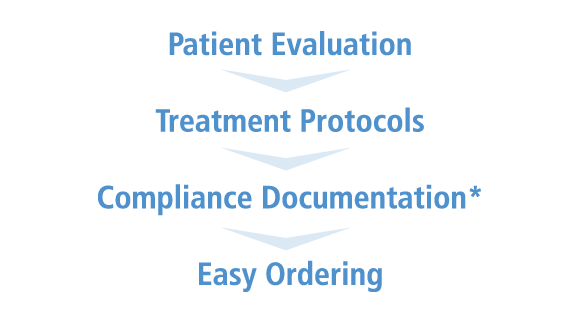 Give us a call and we'll explain how we can easily apply our services to help your practice efficiently care for more patients.
1-866-712-STEP (7837)
The SafeStep Process
Patient Evaluation.   Start by identifying every patient with diabetes and schedule for a Comprehensive Diabetic Foot Exam.
The Treatment Protocol.  Fit patients with shoes based on therapeutic needs and aesthetic desires.
Compliance Documentation.   Fit patients with confidence knowing that with WorryFree DME, Medicare required documentation is created, customized, for you.
Easy Ordering. Ordering information is securely saved online to make annual reordering a snap.
Compliance + Convenience = Cash
It all adds up.  Combine easy ordering with assurance of Medicare compliance provided by "WorryFree DME" and you get practice growth.